Put the mouse down and back away from that Amazon button. This year, we're here to help you shop locally while supporting female founders across the country. Bringing together a selection of WIN Lab and Babson College entrepreneurs offering products, experiences, and services, you've got a range of gift options for the fashionable and functionally-minded friends on that holiday list.
FOR THOSE WHO FAVOR FASHION
artemisdesignco.com
Sophisticated woven-wear that is sure to unwrap a smile. These are the makers of the Original One-of-a-Kind Kilim Carpet shoe.
Complimentary "Bazaar Bag" with purchase- our favorite discoveries from Istanbul. One per order, while supplies last between 11/19- 11/27.
PROMO CODE: No promo code needed.
.
laurenmorganco.com
Don't get left out in the rain without a gift. Fashionable and functional, Lauren Morgan makes waxed cotton rain jackets manufactured in small batches with American grown organic cotton.
Get 10% off site wide until 12/31.
PROMO CODE: HOLIDAYWIN2018
stunrcouture.com/
Looking for the perfect statement piece to complete your holiday look? Illuminate every room with one of our glamorous, ready-to-wear turbans.
Receive an additional 10% off one turban plus free U.S. shipping over $50 during our holiday sale. PROMO CODE: HOLIDAY10
.
ShayJaffar.com
Add these to your holiday wish-list this season. Emerging fashion company Shay Jaffar makes apparel where coverage is sublime and those adorned are destined to steal the spotlight. (Babson M'19)
Get 20% off on any garment from the spring and summer 2019 collection, the Lapidary Collection
PROMO CODE: WINLAB18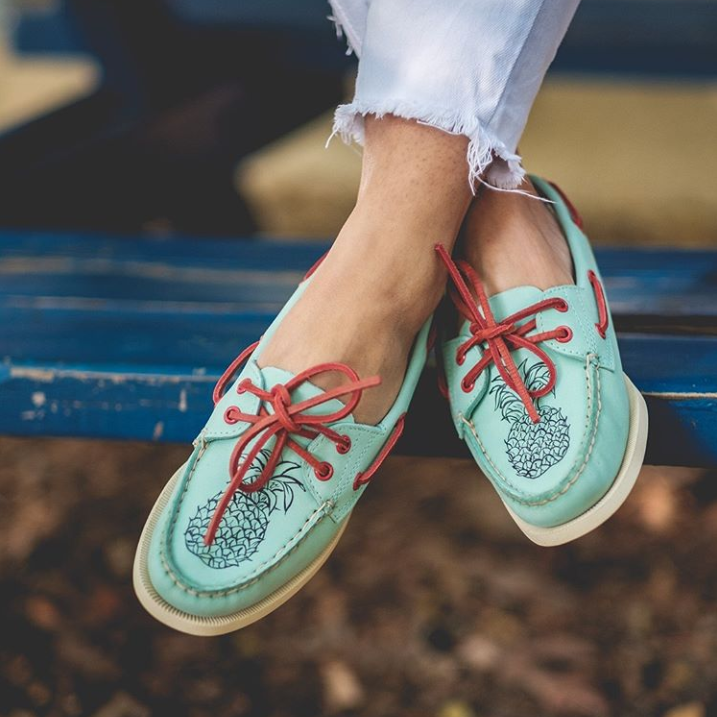 quvel.com
Don't stick to the same ol' espadrilles. That's so last year. Quvel lets you customize shoes that will make your gift recipient stand out. They even give you a variety of materials and colors ranging from the sole up—outsole, uppers, laces, eyelets, and so much more.
gingerstraps.com
An accessory staple that every shoe lover should have. Ginger Straps are attachable ankle straps that help you stay in your shoes, one step at a time. So don't give up on those special occasion heels just yet!
FOR THE ACCESSORY AFICIONADO
jaimienicole.com
We've all got that sparkly friend. That's why we're shopping Jaimie Nicole. Discover their 2018 Holiday Celestial theme — we know that the Founder is just over the moon with how elegantly this collection fits the holiday season.
artyfactos.com
Statement jewelry with a twist…
Arytfactos makes socially and environmentally responsible jewelry from orange peel and seed, while supporting vulnerable artisan women in Colombia.
Get 20% discount of your entire order with PROMO CODE: WINLAB Enjoy free shipping on orders above $100. PROMO CODE: FREESHIPPING
esmeraldastore.com
Big and bold or small and whimsical, Esmeralda offers a curated selection of beautiful, socially conscious, handmade jewelry, accessories & gifts. So forget about dressing up the centerpiece, grab a statement piece and dress up your life! (Babson M'11)
poppingupnext.com
This holiday season UpNext has partnered with For Now, a retail incubator in Boston's Seaport district, to create The Loo, an interactive showroom where you can shop, sample and soak in a modern mix of coveted sustainable personal care, beauty, and decor brands.
mighty-well.com
Brighten someone's spirits this holiday season! Mighty Well helps patients and their caregivers turn sickness into strength by creating fashionable and functional apparel and accessories that you can wear with confidence. (Babson '16)
FAVORS FOR YOUR FAVORITE FOODIES
atlasmeatfreedeli.com
Holiday shopping doesn't have to be boring. Especially when you swing by Atlas Meat-Free Delicatessen to refuel. This is healthy and nutritious vegan food that doesn't lose sight of why people enjoy comfort food.
This holiday season, buy one combo meal with fries and drink then get a free choice of wood-bone wings or island Mac'n "Cheese".
Lulu's Nitrogen Ice Cream
Lulu's Ice Cream
While pie may be your go-to holiday dessert staple, we encourage you to give Lulu's nitrogen ice cream experience a try. So grab the family or pick up some pints, this is craft ice cream made from scratch using locally-sourced ingredients.
ApplePlaya.com
A hostess gift that won't disappoint. Apple Playa Liqueur is a true fruit liqueur sweetened and flavored with real apple, then infused with cinnamon for a smooth, warm finish. Sip it straight, over ice, with tonic or prosecco. Cheers!
Automatically receive free gift wrapping and $5 off delivery at checkout. All orders will ship after December 10th.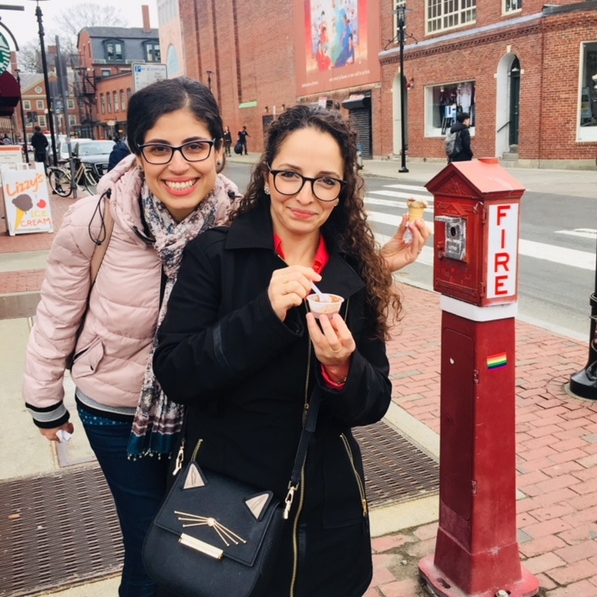 Off The Beaten Path Food Tours
OTBPFT website
Book a tour or grab a gift card, these guys offer food and chocolate tours in MA where you can enjoy delicious delectables on a guided urban adventure with history and walking built right in! (Babson M'11)
Get a special 15% off of any tour when you use the code at checkout! PROMO CODE: WINLAB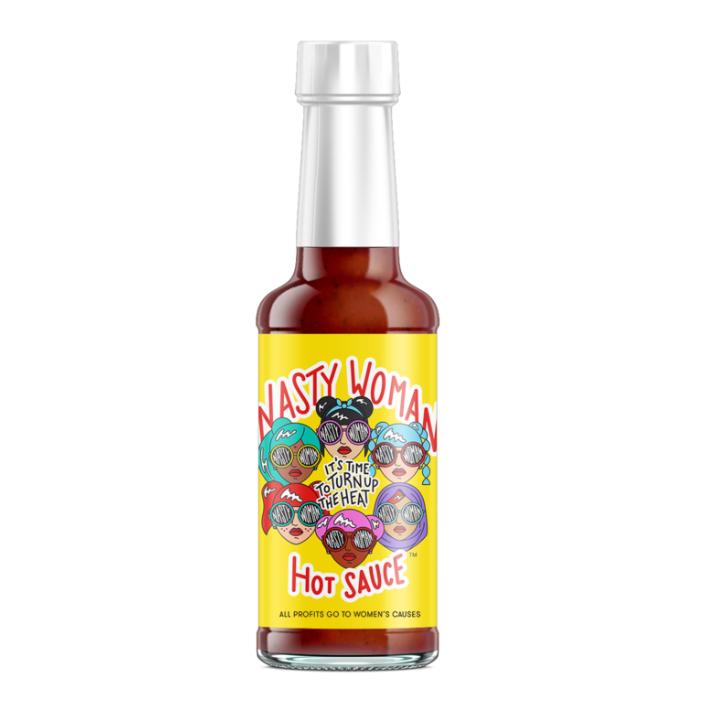 nastywomanhotsauce.com
Progressive foodies rejoice! This stocking stuffer was inspired by two people wanting something that looks good, tastes good, and does good. This is for everyday women & men who are forging a society of equals. (Babson M'07)
sweetteezbakery.com
Ditch the oven for one (or some) of Sweet Teez' mini pies to save the fight over who gets the last slice. Nut free custom baked goods with unique flavors & creative designs. Available at Whole Foods.
SpiritedGifts.com
Turn a liquor or wine bottle into a topic of conversation by personalizing it for anyone. Engrave a message, craft the perfect gift basket or add a set of custom glasses or cigars to create the perfect holiday gift.
Save 5% off through December 31, 2018!
PROMO CODE: WINLAB
.
kokiexperience.com
Don't fret about that holiday dinner party! Koki is a next day personal chef service allowing you to conveniently book a chef to your home, They even bring fresh organic groceries and any necessary cookware so you can focus on the other stuff.
Enjoy $50 off a Koki Brunch or Dinner with special PROMO CODE: WIN50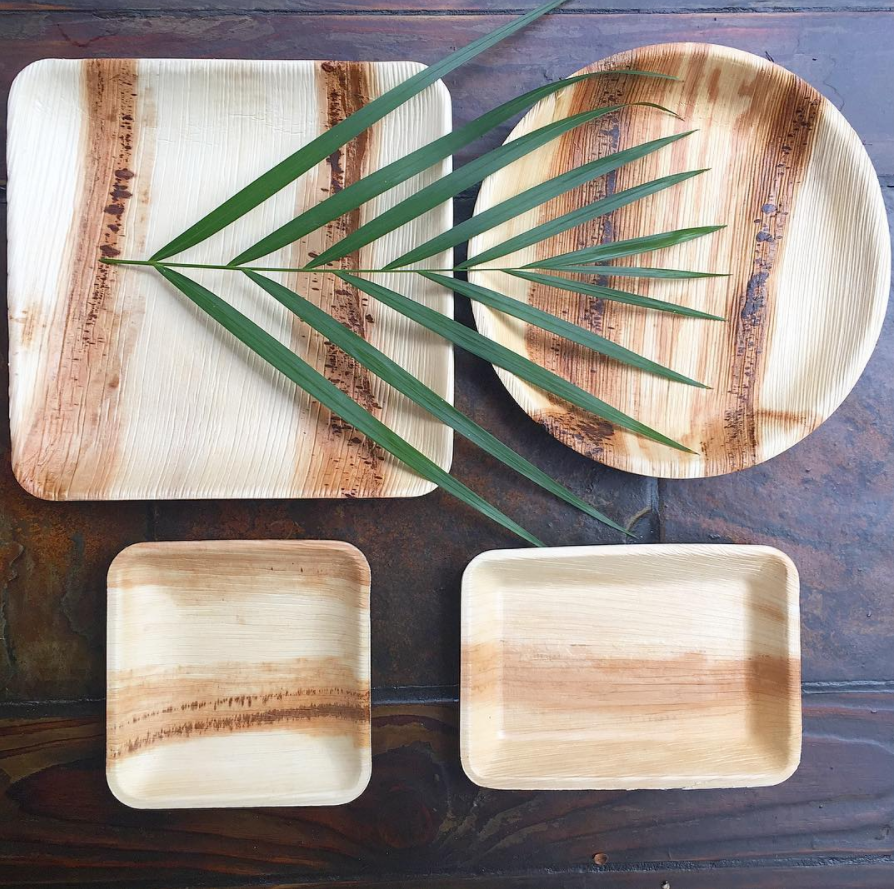 LeanOrb.com
Lots of dinner parties means lots of waste. But this year you've got your guilt, and your table, covered. Discover Lean Orb, bringing you plant-based packaging and catering supplies.
petwellsupply.com
For those who have human-high standards for what they feed their furry family, head to Petwell Supply to get food, treats, and remedies to keep them happy and healthy this holiday season. (Babson M'15)
FOR THE COFFEE CALIBRATOR
Pre-order here
Be still our caffeinated hearts! Thero brings an aerospace technology to consumer goods. Their magic mug can make scalding hot drinks perfect in just 2 minutes and keep them perfect for hours.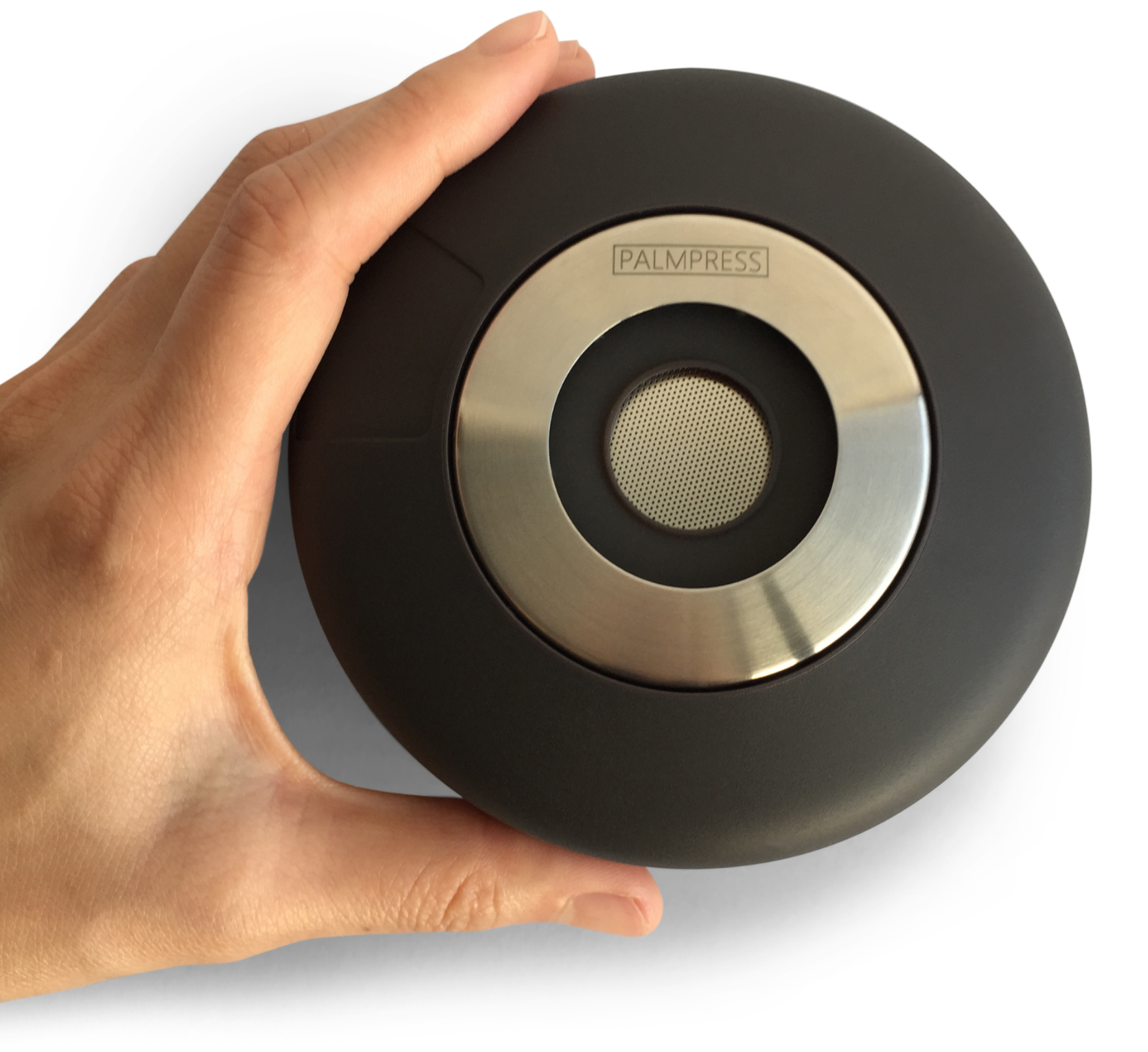 palmpress.coffee
For the friend or family member who is constantly caffeinated, Palmpress is a one-cup coffee press for hand-brewing delicious coffee! Small and simple for home, office, travel, and outdoors.
FOR THE HEALTH ENTHUSIAST & WELLNESS WARRIOR
aislingorganics.com

You may not be able to stay out of the coldbut you can certainly steer clear of the chemicals. Aisling Organics makes a revolutionary line of high-performance and organic makeup for even your most discerning gift recipients.
Get 20% off until 12/25/18
PROMO CODE: HOLIDAY18
saybleeproducts.com/
Treat yourself and your friends. Sayblee is a complete system of organic, handmade hair care that might just make your shower feel like a mini holiday from the holidays.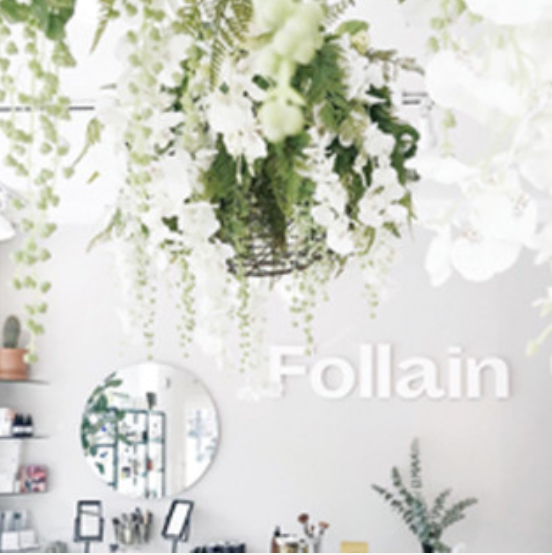 follain.com
Swing by the store and take in a little zen to combat the holiday traffic. Follain gets real about what goes on your skin. This year, give real ingredients that really work. (Babson M'13)
made-organics.com
Pamper your bestie (or pick one up for yourself) Made Organics is a luxurious, all-natural and handcrafted body product made with the best ingredients possible.

busybeauty.com
What to get for that A-type friend who fits 25 hours into a day? Busy Beauty's showerless product line tends to the hair, face, and body, giving a 360-degree clean in under 5 minutes. (Babson '18)
SavoryLiving.com
We've all been there - trying to eat healthy during the holiday season or hitting that restart button on January 1. This year grab some support with this online healthy eating lifestyle program that empowers you to improve your life with food.
Take 15% off of your order this holiday season!
PROMO CODE: J3VXLDLU
FOR THE KIDDOS (AND THOSE WHO PLAY WITH THEM)
bharatbabies.com
You thought your parent-friends had just about everything but now you can add this to their reading-list. Bharat Babies is an indie publishing house that helps families diversify their children's bookshelves, one story at a time.

For WINLab Friends and Family Bharat Babies will provide 10% off any orders $20 or starting now through the end of the year. PROMO CODE: WIN10
321framboise.com
Be the friend (or parent) who wins this year! 3-2-1 Framboise brings the European baby clothing boutique directly to your doorstep. How's that for magical?
Get a $10 credit on your clothing purchase. Offer only valid 11/23-11/26. Expires 11/26 at midnight. Valid on all boxes. PROMO CODE: WINLAB10
unrulysplats.com/
Get the kids playing (away from the tree)! Unruly Splats are programmable floor tiles that pair with a tablet pre-loaded with tons of recess-style play games. (Babson M'16)
greenpinatatoys.com
The gift that keeps on giving, every single month. Green Pinata Toys brings safe, educational toys right to your door while picking up the old ones. (Babson M'11)
Mundo Lanugo iTunes
Mundo Lanugo is celebrating a "Feliz Navidad" season with their new app, full of fun interactive games that promote the Spanish language while your child enjoys favorite Christmas theme activities. (Babson '05)
nestnotes.com
With storytelling so "in" right now, why not help your friends tell the story of their kids? Nestnotes lets you capture a baby's first year, in one frameable print (13"x27"). The My First Year poster has over 40 fields for you to fill in as they grow.
20% off a My First Year poster (both personalized and non-personalized) PROMO CODE: babson20
.
stinaandmae.com
Don't give up fashion for function this season! STINA & MAE is a motherhood accessories company that creates sustainable lifestyle products for the modern mom.
Take 15% off of your total purchase through 12/15/2018.
PROMO CODE: WIN15
.
alphatechblocks.com
Need to give the kids some screen time while you're busy with holiday planning? Grab these smart alphabet blocks that connect the physical to the digital world with iPad® games that teach kids ABC's & literacy fundamentals in English & Spanish.
Get free shipping with code. Offer valid through 12/20 or until inventory runs out. PROMO CODE: WINLAB
caribu.shop
Family can't make it this season? Caribu is here to bring you together. An education platform that helps family read and draw with children when they're not together. Think "FaceTime meets Kindle", for kids ages 0-7.
FOR THE PRACTICAL PLANNER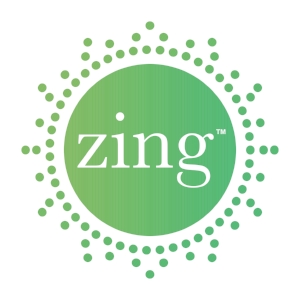 zingrides.com
Have that friend running in a million directions? Help them out with Zing Rides — a safe and reliable ride sharing service for kids ages 8+. Our drivers are vetted parents and caregivers in the community.
WholeU.info
Give the gift of inspiration! Whole U.'s online course will help your job-seeking loved ones gain clarity to welcome the New Year with confidence.
Get $100 off program price through December 31st!
PROMO CODE: WHOLEUHOLIDAY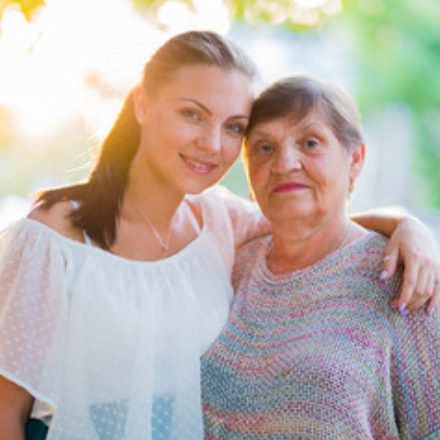 Gentreo.com
Holidays are a great time to make sure your family is ready for all that life brings! Learn, plan and protect with health care proxies, powers of attorney and save all in the Gentreo Digital Vault for anytime access.
DesignTroopers.com
Know that friend who takes holiday cards VERY SERIOUSLY? This may be just the thing to help them save time and stress this season. Design Troopers offers unlimited professional graphic design services for an affordable monthly rate.
Special code just for Win Lab participants to receive 25% OFF with a 14 day free trial! PROMO CODE: Winlab25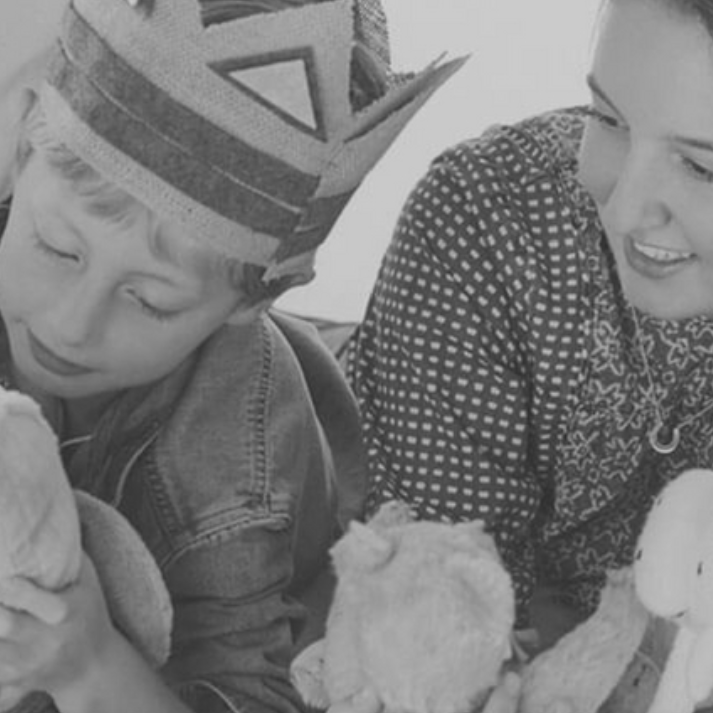 knowingnanny.com
Finding a nanny is no easy task. Especially with the stress of the holidays. Enter Knowing Nanny — they provide personality 📝 profiles of potential 🚸caregivers & help to 👁‍🗨 identify people traits that families are looking for. We are the missing 🔗!
If you would like to receive one free personality profile, please email info@knowingnanny.com and quote "FREEBEE" in the body of your email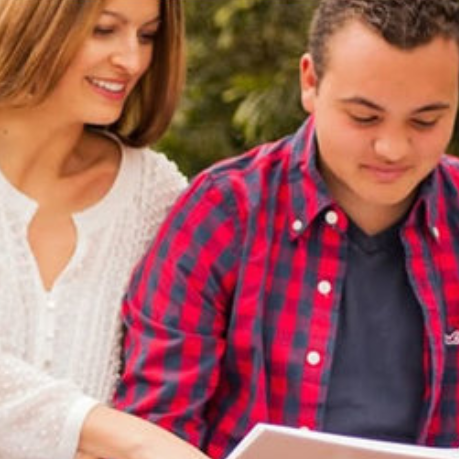 Misstudy.com
Holiday stress is no match for the college admissions process. Misstudy unlocks educational possibilities by creating strategic plans with future undergraduate and graduate students, while connecting them to worldwide opportunities.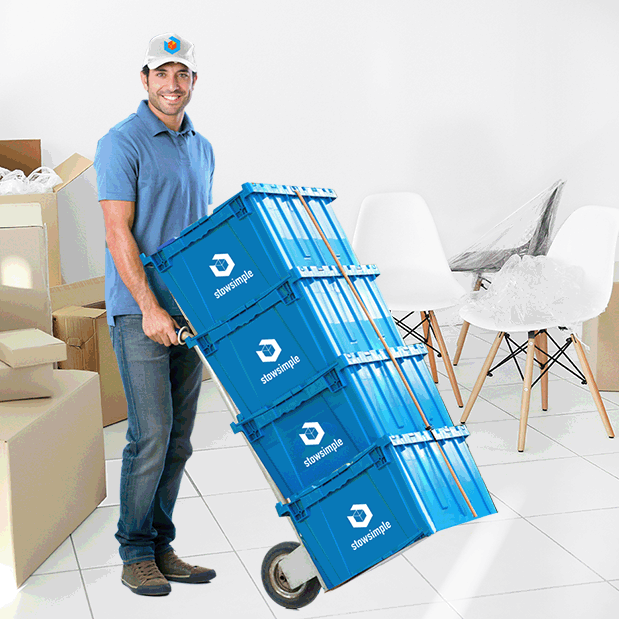 Stowsimple.com
Pulling holiday decorations out of storage? Let Stow Simple save your time (and your back). This storage delivery service lets you store and get them delivered right to your door with the click of a button!
Free Pickup + $25 Off (for new customers only). Free Pickup includes vehicle and 1 laborer. Valid through 01/31/19. PROMO CODE: WinLab19